According to the Ministry of Industry and Information Technology, on September 20, Beijing time, Huai Jinpeng, Deputy Minister of Industry and Information Technology Department, gave a special lecture for provincial and ministerial cadres to "strengthen the development of manufacturing and Internet integration". According to the statement, VR/AR, blockchain, etc., may become new industrial hotspots following the mobile Internet.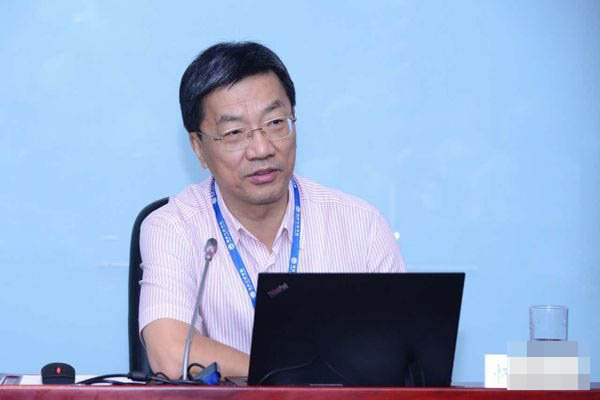 Huai Jinpeng said that artificial intelligence, cloud computing, big data, blockchain, virtual reality, etc. are being widely concerned by society, and the deep integration of key production links such as design, manufacturing, operation and maintenance has spawned various types of production and management. Smart applications will set off a new wave of industrial development. The wave of artificial intelligence development has spurred global attention and caused widespread concern. Big data is large in scale, rapid in change, heterogeneous in variety, and low in value density. Big data processing changes economic and social patterns and will affect the development of computational theory, implicating significant originality. Breakthrough opportunities; cloud computing has become the focus of global competition, emphasizing cost-effectiveness, capability and reliability; VR/AR, blockchain, etc. may become new industrial hotspots after the mobile Internet.
Huai Jinpeng pointed out that, on the whole, information technology is currently the leading force in leading a new round of change. Information technology will affect the manufacturing industry to bring in new industrial models. Perception, interconnection, and intelligence will become the main features. Information technology will promote economic and social development. Towards a new economic era.
"Huai Jinpeng Special Lecture Workshop on Deepening the Integration of Manufacturing and Internet Development" for Provincial and Ministerial Cadres
we are ok to provide cable assembly design assistance, rapid in-house prototyping(CAD, SOLIDWORK), manufacturing engineering, tool making, also accept flexible Qty,even including working round-the-clock to meet tight turning-round time requirements.
Our wire harness products are customized for various industry, like automotive, elecrical, mechanical, etc.
<
Electric

harness
Date

Cable

For

Communication
Radio

Frequency

Cable

and

Flat

Cable
LCD

Backlight

Display

Cable
Computer

peripheral

Cable
Stored-program

control

cable
<
Adapter

For

Outdoors

BillBoard
WireHarness

For

Control

System
Converter

Cable

For

Tunnel

Enery-saving

Lamp
Wire

Harness

For

ATM
Wire

Harness

For

POS

Machine
<
Wire

Harness

For

Refilling

tankers
Main

Wiring

Harness

For

Elevator

Control
Power

Cord

For

Circuit

Box
<
Wireharness

For

Game

machine
Converter

Cable

For

Solar

Energy
Game machine wire assembly, wiring harness for game machine, electrical wiring harness, custom wire harness for game machine
ETOP WIREHARNESS LIMITED , http://www.oemmoldedcables.com