Looking back at the development of the television industry in the past two years, new technologies emerge every year. From consumer-familiar 3D technology, voice technology, multi-screen interactive technology, 4K technology, etc., are the main technologies that TV companies have enjoyed for some time in recent years, but some of them have the ability to stay within the industry. It is relatively short and no one will care about it after the boom.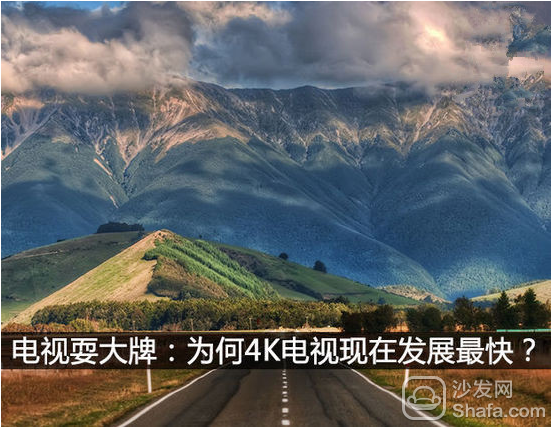 However, as a revolutionary breakthrough in the display technology of the television industry, 4K has become an evergreen in the industry, and the popularity has been increasing since 2012. So, why has the popularity of 4K been increasing? As the core element of television, picture quality technology, compared with 3D, multi-screen interaction and other technologies, picture quality technology brings people not a momentary freshness, it is essentially enhancing the expressiveness of television, allowing users to feel the most The visual feast of excellent picture quality.

Knowledgeable people all know that OLED is the only new technology in the TV industry that can compete with 4K TV, but due to the obstruction of many factors such as price and awareness, the development road of OLED TV is overshadowed by the threat to 4K TV. Become smaller and smaller.

Reasons for the rapid development of 4K TV
According to the statistics of China's color TV market at present, 4K Ultra High Definition TVs have about 9 brands, including Samsung, TCL, LG, Changhong, Skyworth, Konka, Sony, Haier, and Hisense. The products exceed 15 series and have already been sold in the market. Ultra-high definition television close to more than 100 models, product size covers 39 inches -84 inches.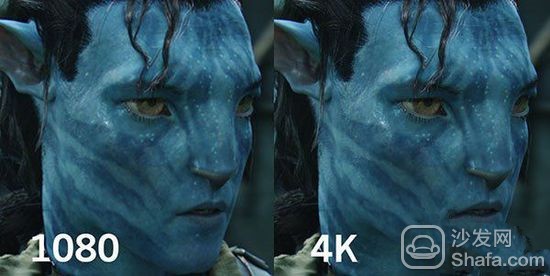 The continued rise of 4K TV marks the return of picture quality to the core functions of color TVs, and the home entertainment center of TVs will once again be promoted. The rapid rise of 4K TVs has resulted from the pursuit of better visual enjoyment. The so-called 4K TV refers to a 4096×2160 pixel resolution TV. Its resolution is 4 times that of 2K projectors and HDTVs. At this resolution, viewers will be able to see every detail in the screen. A close-up, get an immersive look and feel experience. 4K ultra high-definition television conforms to the development trend of large screens, and the sharpness is no longer limited by the viewing distance. At the same time, the stunning visual effect is the root of consumer acceptance.

Through the above description, I believe that users have found out why 4K TV can become the real reason for the television industry's big names at this stage. Then, in the following article, Xiao Bian has recommended several models for users who have recently purchased 4K TVs. Popular 4K TV.

Samsung 4K TV: Samsung UA65HU9800
Samsung UA65HU9800 (parameter picture article) UHD TV with a vast minimalist curved screen, invisible stent constitutes a "fantasy moon time and space" artistic appearance design, incredible UHD picture quality for users to bring immersive viewing experience. The design of the ultra-narrow frame and invisible stand looks more modern, providing users with ultra-high definition images and an immersive viewing experience.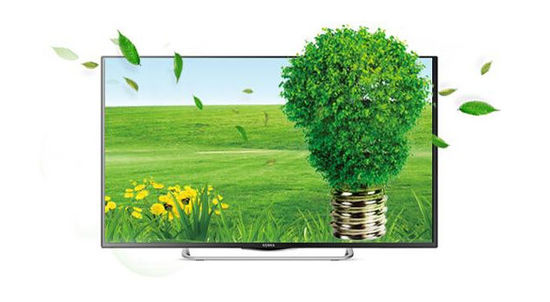 Samsung UA65HU9800 UHD TV has a detailed color performance, watching TV from any angle of the screen, you can enjoy a balanced, comfortable viewing distance. Compared to flat-panel TVs, the Samsung UA65HU9800 UHD TV can enhance double contrast in normal viewing conditions, creating a stunning visual impact with stunning 4K picture quality and wide field of vision.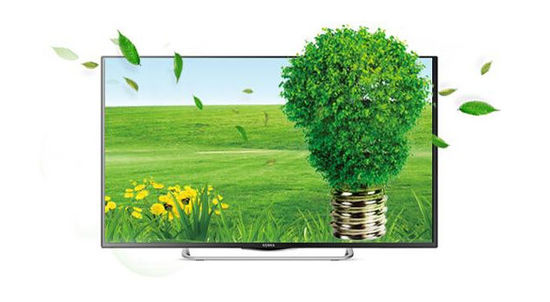 In addition, Samsung's unique automatic depth-of-field optimized depth-adjustment algorithm gives the Samsung UA65HU9800 UHD TV a distinctive display of image quality. By analyzing the distance between the image area and the object, it provides a deeper adjustment of the image's perspective, still life, and individual depth. Naked eye 3D shock visual effect.
Konka 4K TV: Konka LED50X8800U
Konka LED50X8800U TV is equipped with a 4K ultra high definition resolution, and is equipped with an easy-to-use pomelo 3.0 intelligent system. Users can watch live broadcasts, watch online videos or 3D blockbusters. Users can also directly transfer the mobile phone/PAD game to the Konka LED50X8800U TV screen and experience a more stunning visual experience through the large screen.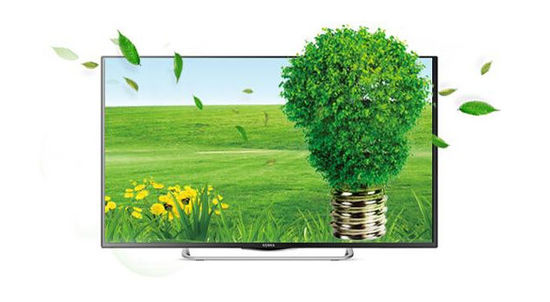 In terms of quality display, Konka LED50X8800U TV resolution reaches full HD level, with the support of high color LED backlight source, it can greatly enhance the vividness and color saturation of the screen, to show the user the most realistic and perfect screen display effect. At the same time Konka LED50X8800U TV supports H.265 decoding technology, compared to H.264 decoding technology is more smooth and advanced.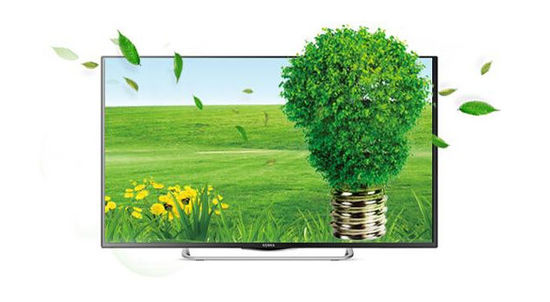 The Konka LED50X8800U TV is equipped with CIBN's original video content. Whether it is a great episode or a cinema movie, you can watch it for the first time. Yi Yi YIUI3.0 system provides you with a convenient, personalized smart control experience. Want to install application software, watch online video or chat online, Konka LED50X8800U TV can be fully realized.
LG 4K TV: LG 55GA7800-CB
The LG 55GA7800-CB TV is a peculiarly shaped full-HD LCD TV. The local gold color matching and sailboat-type base enhance the LG 55GA7800-CB TV. This LG 55GA7800-CB TV adopts IPS hard screen, which is more in terms of picture quality. At the same time, users can download various games and entertainment applications through LG 55GA7800-CB TV to enrich the life of large-screen living room.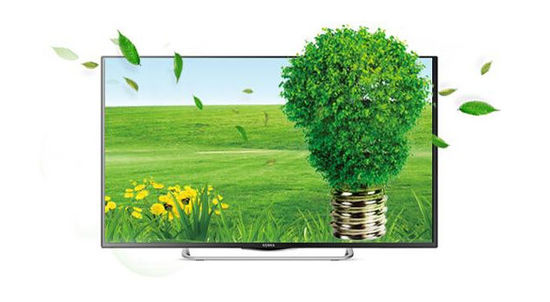 The LG 55GA7800-CB LCD TV is also equipped with an IPS wide viewing angle panel, which allows it to have excellent picture performance. In addition, it also features IG's unique triple XD engine, quality magician II, local control light display, etc. Technology and equipped with a 2.1 speaker system have excellent audio performance such as virtual enhanced surround sound, stunning vocal II, and more. In addition, the LG 55GA7800-CB is equipped with a motion-sensing remote controller with various operation modes such as easy pointing, scroll wheel sliding, and voice recognition. On the back, it is a full-keyboard button for easy text input, and the application search function will be used more. The role.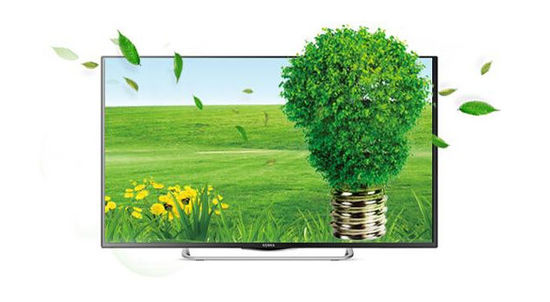 The LG 55GA7800-CB LCD TV is equipped with the latest Android 4.2 operating system, and also has been customized and optimized, more in line with the TV habits, and the APP application in the software market has also optimized the TV platform. Users can download various applications for entertainment in the store according to their interests.
Sony 4K TV: Sony KD-55X8000B
Sony KD-55X8000B (parameter picture article) TV has 55-inch large screen, 4K resolution and sharp image processing engine, Motionflow XR 200 and other quality technologies to ensure that users can see through the large-screen TV more vivid, smooth super HD picture effect. The Sony KD-55X8000B TV is unquestionable in terms of quality performance.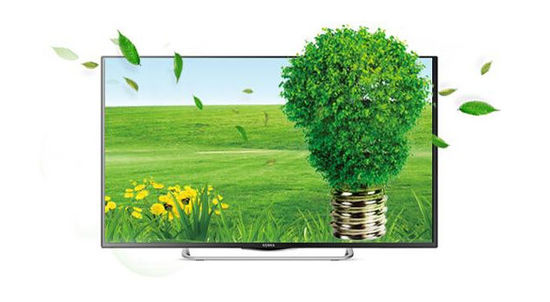 The Sony KD-55X8000B TV adopts the melody technology + to ensure that users are provided with a more influential and presence surround sound effect. At the same time Sony KD-55X8000B TV fast and intuitive interface to control what you are concerned about. Quickly browse TV channels, recommended video content, photos on your network, and web content. Use your TV's quick launch and quick app to find your favorite content right away.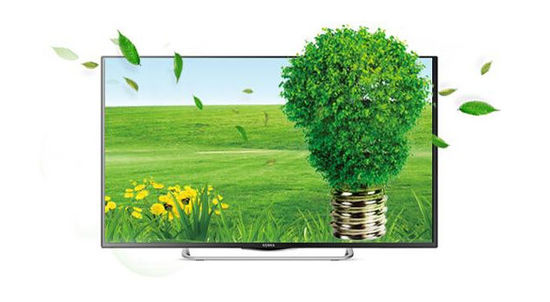 Sony KD-55X8000B TV can display excellent 4K TV experience for users regardless of image quality performance or overall audio system. With Sony's unique image quality technology support, users can feel the smoother and clearer experience brought by the Sony KD-55X8000B TV.
Hisense 4K TV: Hisense LED50XT900
Hisense LED50XT900X3DU TV is a new ultra-high resolution ULED TV. The 4K-class resolution combines with the vivid and delicate quality of OLED, giving the user a new audio-visual experience. The VISION2.0 system allows you to freely download application software, web videos, etc. Interested users are worthy of attention.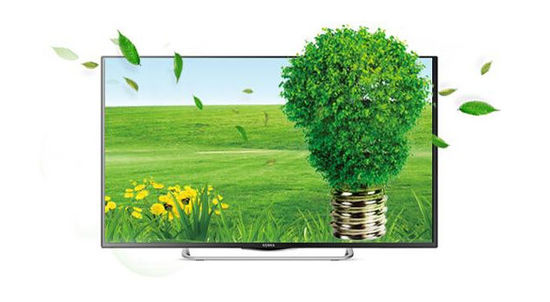 Hisense LED50XT900X3DU TV resolution reaches 4K Ultra HD level, users can read through the media to play Ultra HD 4K video programs. ULED beautiful picture quality effect has comparable to OLED's bright, delicate image effects, allowing you to feel more real, delicate high-end audio-visual experience.
Hisense LED55XT900X3DU TV adopts VISION2.0 system, users can realize a key switch between important functions such as game, media, live broadcast, network video, etc. No matter which experience you want to perform, you can quickly and easily open it in real time. The TV exchange function allows users to select TV programs more directly, providing a more convenient viewing experience.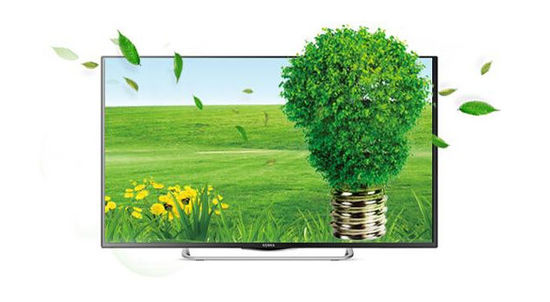 Hisense LED50XT900X3DU TV has 4K resolution and comparable to OLED's bright and delicate picture quality. At the same time, users can freely download application software, games or video content under the support of VISION2.0 system. Interested users are worthy of attention.

TCL 4K TV: TCL L55A71S-UD
TCL L55A71S-UD TV is a 4K UHD resolution intelligent color TV product launched by TCL and iQIYI. This TCL L55A71S-UD TV features entertainment features, users can watch iQIYI genuine video content for free, and the video supports 2K. Turn 4K, 3D and other multi-effect playback, interested users are worthy of attention.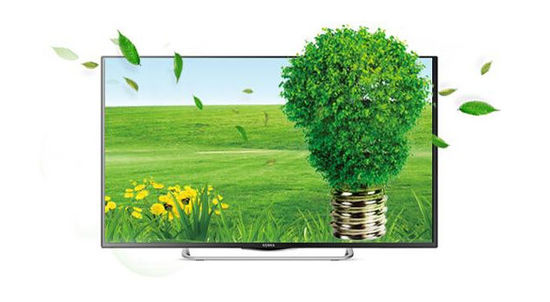 TCL L55A71S-UD TV resolution reaches 4K ultra-high definition level, users can use TCL L55A71S-UD TV to play mainstream format 4K video, while 2K to 4K technology can experience the beauty of 4K ultra-clear picture quality when users watch Full HD video .
TCL L55A71S-UD TV is equipped with Android 4.2 system, while ATET game hall can provide users with more rich and comprehensive game resource types. Whether you want to watch online video, play games or chat online, I believe TCL L55A71S-UD TV can Meet your needs.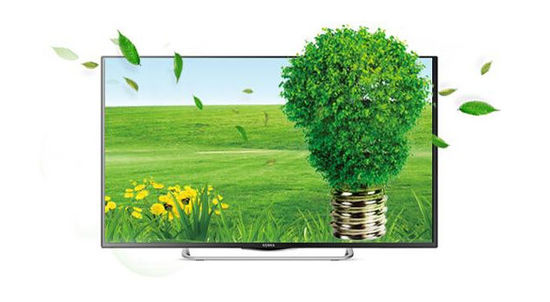 Recommended installation sofa butler Download: http://app.shafa.com/