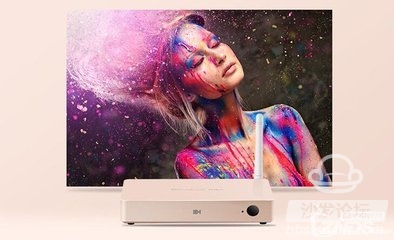 With the continuous popularization of the Internet, the development of Internet TV set-top boxes has become more rapid. At the same time, a variety of different operating systems have been derived, and also have different advantages and disadvantages. The most commonly used ones are Ali system and Android system, etc. Each of them has a group of loyal users. Among them, Android has been loved by many game enthusiasts for its openness and mobile product operation experience. With a decade of focus on the production of high-definition equipment, R & D experience of the domestic network TV set-top box manufacturer - open Bor, based on Android system independent research and development of KIUI system, the operating interface is more concise and convenient. Today we take a look at the 64-bit true eight-core Andrews king of the open-boar launcher, the Kaibol H19 smart box.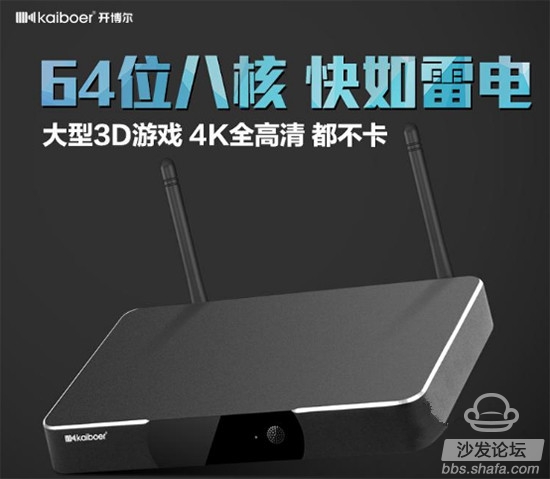 Kaibor H19
Android KIUI 7.0 system, very open
The Kaibol H19 is equipped with an Android 5.1-based KIUI7.0 system, retaining all the advantages and openness and autonomy of the Android system, and enhancing the ease of operation based on the TV box platform. The KIYU system is a human-computer interaction interface independently developed by Kaibor and based on the needs of users after seven generations of updates and optimizations. It is a user-friendly operating system approved by consumers. Users can freely install different software resources and freely enjoy large-scale movie videos, TV programs, and game applications. They are all-inclusive and open-minded. The user interface is highly user-friendly, and both the elderly and children can easily get started.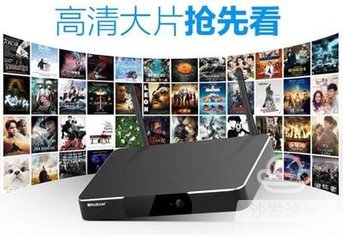 Source genuine
64-bit eight-core CPU, lightning fast
Open Khor H19 equipped with top-level RK3368 eight-core 64-bit processor, supporting eight Cortex-A53 running at the peak 1.5GHz at the same time, the GPU is Mali-G6110, can achieve the same level of processing performance with the PC, faster operation, processing power Stronger. The RK3368's GPU image processing engine is the PowerVR G6110. The PowerVR series was previously equipped with Apple's iPhone, which will provide H19 with even better picture quality and smooth operation experience.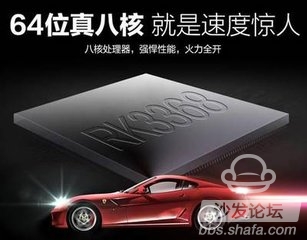 64-bit eight-core processor
2G+16G Large Capacity, Play Large Games
The Kaibol H19 is equipped with 2GB of ultra-large running memory. With excellent CPU solutions, it can support almost all major TV games on the market and quickly run large-scale games. When watching a program, it brings faster program loading speed and a smoother ultra high-definition program playback experience. At the same time, the 16-gigabyte large flash memory equipped with the Khor H19 has large storage capacity. Users can download large-scale games, high-definition television, high-fidelity music, etc., without worrying about insufficient space.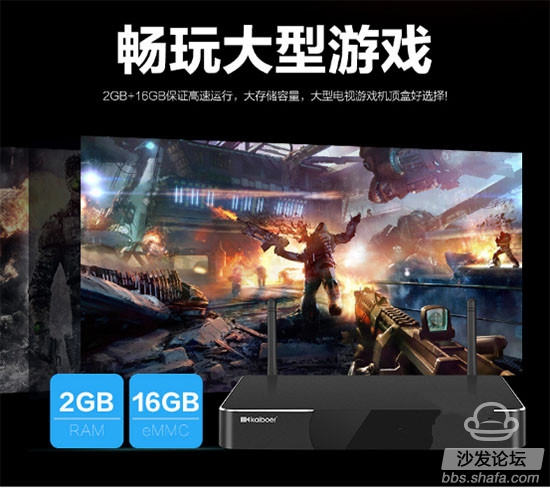 Play games
H.265 video hard decoding, real 4K box
The Khor H19 benefits from the RK3368's CPU, supports 4K@60fps and H.265 video hard decoding, supports HDMI 2.0 interface, and lossless output of 4K video. Sharpness is four times that of traditional 1080P HD, and enjoying 4K brings a different picture quality experience. The nuance of the picture and the completeness of the picture make it possible to enjoy a different picture quality experience with 4K. Using a new generation of H.265 hard solutions at the same time, transmission requires less bandwidth. Supports 4K ultra-high-definition 3D Blu-ray decoding, without going to the cinema, wearing 3D glasses, watching 3D movies at home, and enjoying cinematic audio-visual effects.
4K HD playback
After many years of use and development, the Android system has improved in terms of functionality and openness. The performance on the Internet TV set-top box is also considered to be impressive, and the popularity of users is also expected. The KIUI system used by the KBolle H19 is based on Android and is better than Android. It will provide users with a better operating experience. At the same time, Kaibol H19's excellent configuration can also be said to be at the forefront of the industry. At the moment, Kaibor H19 also lands in the Kaibol Tmall flagship store and open Bor Seoul Jingdong self-operated store open sales, like Android friends must not miss this 64-bit true eight-core Andrews machine king.