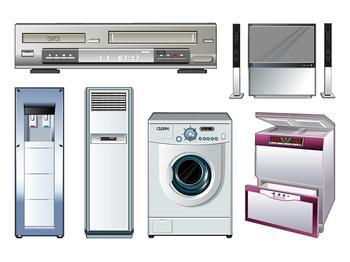 On September 25, Gree Electric [8.78% Capital Research] (000651, closing price of 28.50 yuan) was reported to be involved in banking business.
Yesterday morning, some media reported that Gree plans to start a banking business, and Gree subsequently suspended trading. In the clarification announcement released in the afternoon, the company confirmed that it had made preliminary contact with the shareholders of Zhuhai Hengqin Village Bank. Affected by this news, Gree Electric Appliances soared 8.78% yesterday, after the United States Group's share price also had a larger increase.
However, Gree emphasized in its announcement that no cooperation intention has been reached at present and specific cooperation methods cannot be determined, and follow-up is of great uncertainty.
The reporter called Jinglidong, the director of Gree Electric Appliances, and he only stated that the company's announcement would prevail. Compared to Gree's contact action, Midea Group said that it is only at the stage of attention. When the reporter called Jiang Rui, secretary of the US group, he denied the "internal discussion and principled approval", saying that the current policy is not yet clear, but only concerned.
Zhang Yanbin, director of the Ovid Consulting and Research Institute, told reporters that the establishment of a bank requires approval and approval from the government.
The reporter noted that the two leading home appliance companies, Midea and Gree, are involved in the banking industry, and they do have a certain first-mover advantage. Take Midea as an example. At the time the company was not yet listed on the market, Midea's controlling shareholder, Midea Group, held more than 6% of Shunde Rural Commercial Bank's shares, which was the second largest shareholder of the bank. The group also established a finance company in 2010.
Gree Electric set up a financial company earlier. According to statistics, in 2003, Gree Finance Company was formally operated. The main business is to provide financial management and financial services for members of the enterprise group.
Zuo Yanji, the brand director of Zhongyekang, said that the practical experience of these household appliance companies in establishing a financial company or participating in a bank has laid a foundation for the current entry into the banking industry.
However, household appliance industry observer Liu Buchen reminded that the most fundamental thing for manufacturing companies is to produce good products, and to develop in other areas, they should take good care of their positions.
Our adapter are with smart IC to protect your laptop with over current protection, over load protection, short circuit protection, over heat protection. If your family LS adapter is broken, please kindly check your laptop model and confirm the model you need, you can choose OEM replacement models for recharge your laptop! Yidashun offer wholesale factory direct prices at 1 year warranty!
LS Laptop Charger,LS Computer Charger,LS Notebook Charger,LS Laptop Battery Charger
Shenzhen Yidashun Technology Co., Ltd. , https://www.ydsadapter.com