In the 3G era, TD-SCDMA chip manufacturers are few, and the dominant position is basically four or five, such as Lianxin, Spreadtrum, MediaTek, and ST-Ericsson, but the 4G era is very different. Only domestic chip manufacturers have exhibitors. Lianxin, Hisilicon, ZTE Microelectronics, etc., international manufacturers have Qualcomm, ST-Ericsson, Marvell and so on.
With the issuance of 4G licenses, in this year, chip vendors are chasing me. Whether MediaTek can pursue the pursuit with eight cores, and Qualcomm is subject to anti-monopoly investigations in China, and it has gradually suffered setbacks in China. In the Intel, Qualcomm, TSMC, Samsung and other giant companies occupy a huge share of the semiconductor market, Huawei Hisilicon, ZTE, Lianxin and other manufacturers also force mobile phone chip field, and the merger of Spreadtrum and Rideco can boost The change in the market structure of mobile phone chips. Let's review the top ten events of chip vendors competing for LTE chips in 2013.
China Mobile 4G terminal bidding: domestic chip frustrated Qualcomm into the biggest winner
In the second quarter of this year, China Mobile collected 200,000 TD-LTE terminals, including MIFI, data cards, and mobile phones. Among them, Qualcomm chips account for more than half of the products. According to the reporter, the only successful bidder of the domestic chip makers is Haisi, which is owned by Huawei. It is also mainly used in Huawei's own terminal products.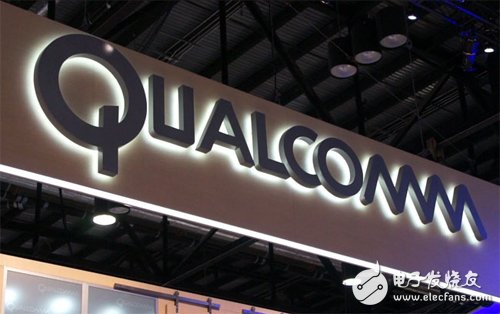 In terms of chips, domestic chips are only used on five terminals, four are from Hais, and one is from ZTE. And Haisi is also mainly used in Huawei's own terminal products. It can be said that the domestic chip manufacturers have basically disappeared from the terminal bidding.
One side is the frustration of domestic brands, and the other side is Qualcomm's unilateral monopoly. It has to be recalled that as early as the beginning of 2012, China Mobile was pushing TD-LTE and LTE FDD internationally, Qualcomm's MSM8960 and HiSilicon The Balong710 two multimode terminal chip products have been highlighted by China Mobile. Both chips support TD-LTE, LTE FDD, 3G, 2G and other communication systems.
For such a result, China Mobile Terminal Corporation told reporters that "multi-mode single-chip" will be the main force of the next mobile 4G commercial. Therefore, the mobile terminal chip must support "5 mode 10 frequency". At present, Qualcomm has an advantage for domestic manufacturers in this respect.
After that, Qualcomm also made a clear statement that all its LTE chips will support multi-mode of TD-LTE and LTE FDD in the future. This actually helps a lot for China Mobile.
In China Mobile's TD-LTE terminal bidding, among the more than 20 terminal models, 15 models use Qualcomm chips, and another 5 models use Marvell chips. These two foreign chip manufacturers account for 80% of the market, domestic chips. Only used on 5 terminals.
For the future, China Mobile's collection and acquisition will not change. Qualcomm believes that "China Mobile and other operators and terminal partners will not change the high specification requirements for LTE smart terminals, and the demand for processors will not change. That is high performance, low power consumption, excellent graphics processing capabilities, support for multi-mode multi-frequency, support for multiple connections, etc."
For the future, the above-mentioned domestic chip makers also said that "it will definitely be the full-model market in the future." He believes that after 4G licensing, it is still necessary to rely on domestic chip manufacturers to enter the price and expand the scale. At present, Lianxin, Spreadtrum, and MediaTek are all developing full-mode single-chip products.
4G strikes: Will top mobile phone chip suppliers die out?
As LTE continues to grow, Qualcomm and Intel will continue to maintain their top two industry positions in terms of cellular wireless chip revenue. However, in the past decade, due to the disruptive effects brought about by the rise of 3G/WCDMA technology, the cellular chip supply industry is scattered around the bodies of the top companies. Will history repeat itself? Will the growth of LTE lead to the eventual demise of today's top chip suppliers?
Looking back at the industry changes caused by the 3G tide: old suppliers have lost
In 2004, due to the challenges brought by 3G, Motorola had to split its semiconductor products division and named Freescale Semiconductor. In 2006, Philips also split its wireless business unit and named it NXP Semiconductors due to slow business growth and low margins.
When the industry as a whole transitioned to the 3G era, Infineon was almost forced out of the game. After it acquired the LSI's Agere wireless chip business in 2007, it implemented a very difficult rescue plan and developed it with nearly fierce efforts. With a competitive 3G chip and expanding its customer base, it was difficult to turn around. The end result is that Infineon eventually sold its wireless business unit to Intel in early 2011.
Texas Instruments has been a leader in shipments until 2007, and until 2009 it has consistently outperformed its competitors in revenue. The baseband chip supplier, which was then the "leading" at the time, could not succeed in the 3G era and eventually withdrew from the market. Freescale made a similar decision to start selling cellular product lines in 2008 and will soon stop developing new baseband chips. In the process of market transformation to 3G, when the veteran suppliers are struggling, the relatively new supplier Qualcomm quietly climbs to the top.

We have carved a niche amongst the customers for offering broad range of Monocrystalline / Polycrystalline Solar Panels. We provide products to our patrons at affordable rates and have long functional life. These Polycrystalline Solar Panels uses solar energy for charging and uses that energy to function. We are admired amongst the patrons for offering products as per their demands.
Solar Panel,Solar Pv Panel,High Efficient Solar Panel,Solar Power Panels
Delight Eco Energy Supplies Co., Ltd. , https://www.cndelight.com